The 2024 ACO Academy will be held March 11th – 22nd at CJTC
Washington State Criminal Justice Training Center
19010 1st Ave S, Burien, WA 98148
Classes are held Monday – Friday 0800 – 1700 hours with a few adjustments on certain days.
In 2024 we are hoping to go mostly paperless! When you register, please let us know if you are able to bring a laptop from your agency to use a flashdrive/USB provided by CJTC with all class materials!
Have your administrator register you through Acadis now!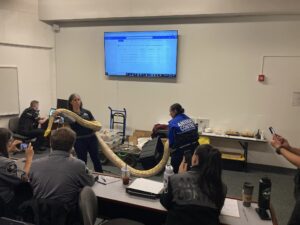 September 2022 ACO Academy – Snakes 101 course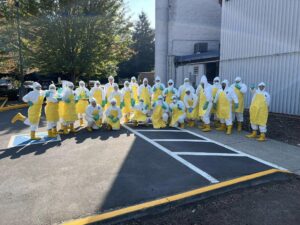 September 2022 ACO Academy – Zoonisis and PPE course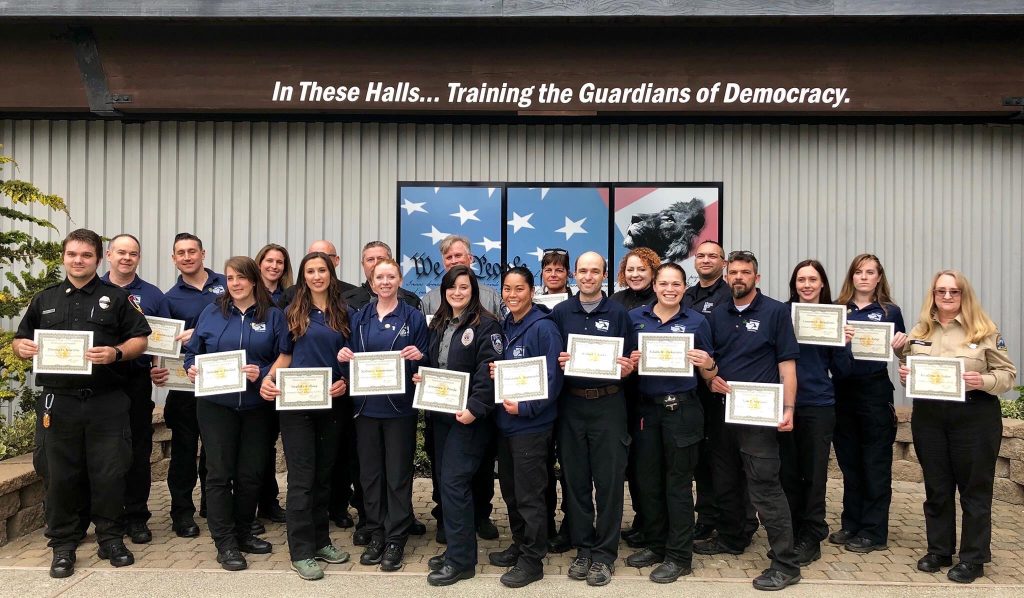 Class of 2019 Animal Control Officer Academy Graduates!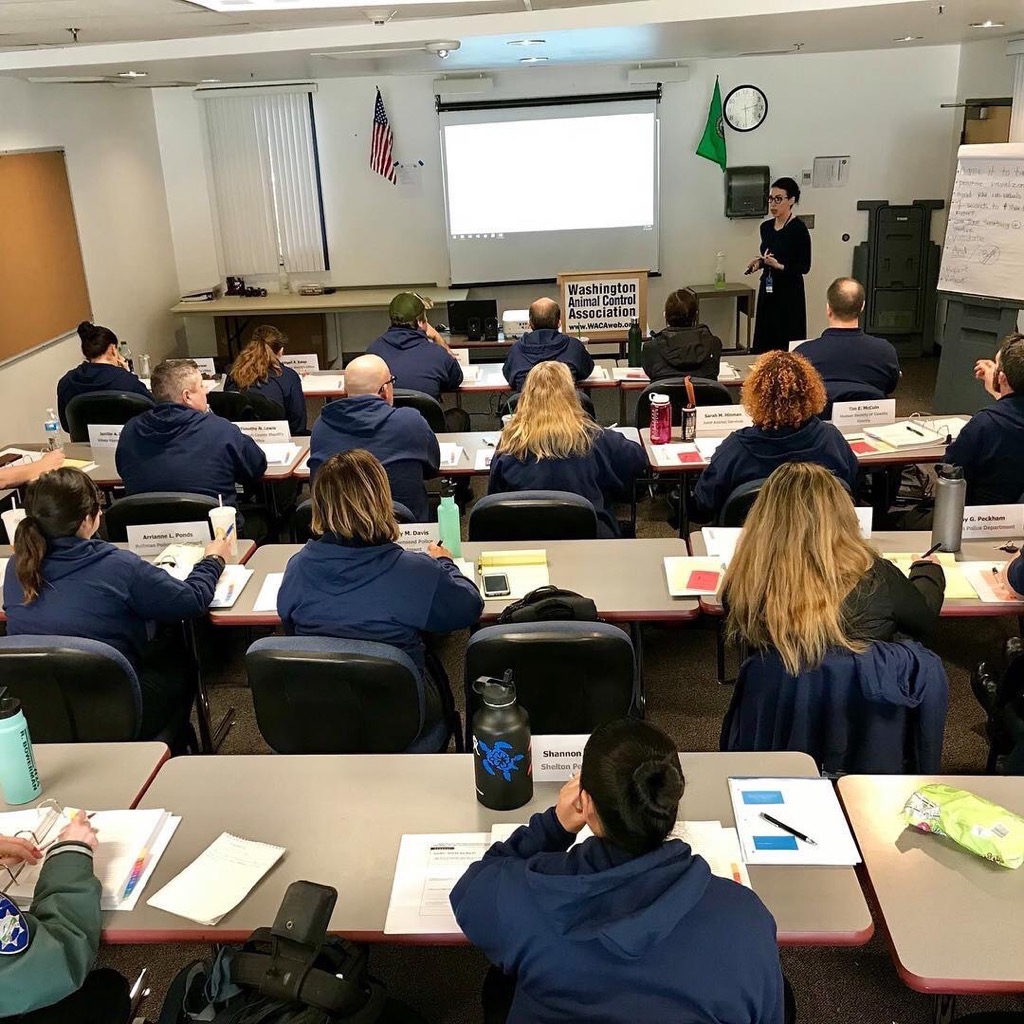 Class of 2019 in the Prosecution and Law class