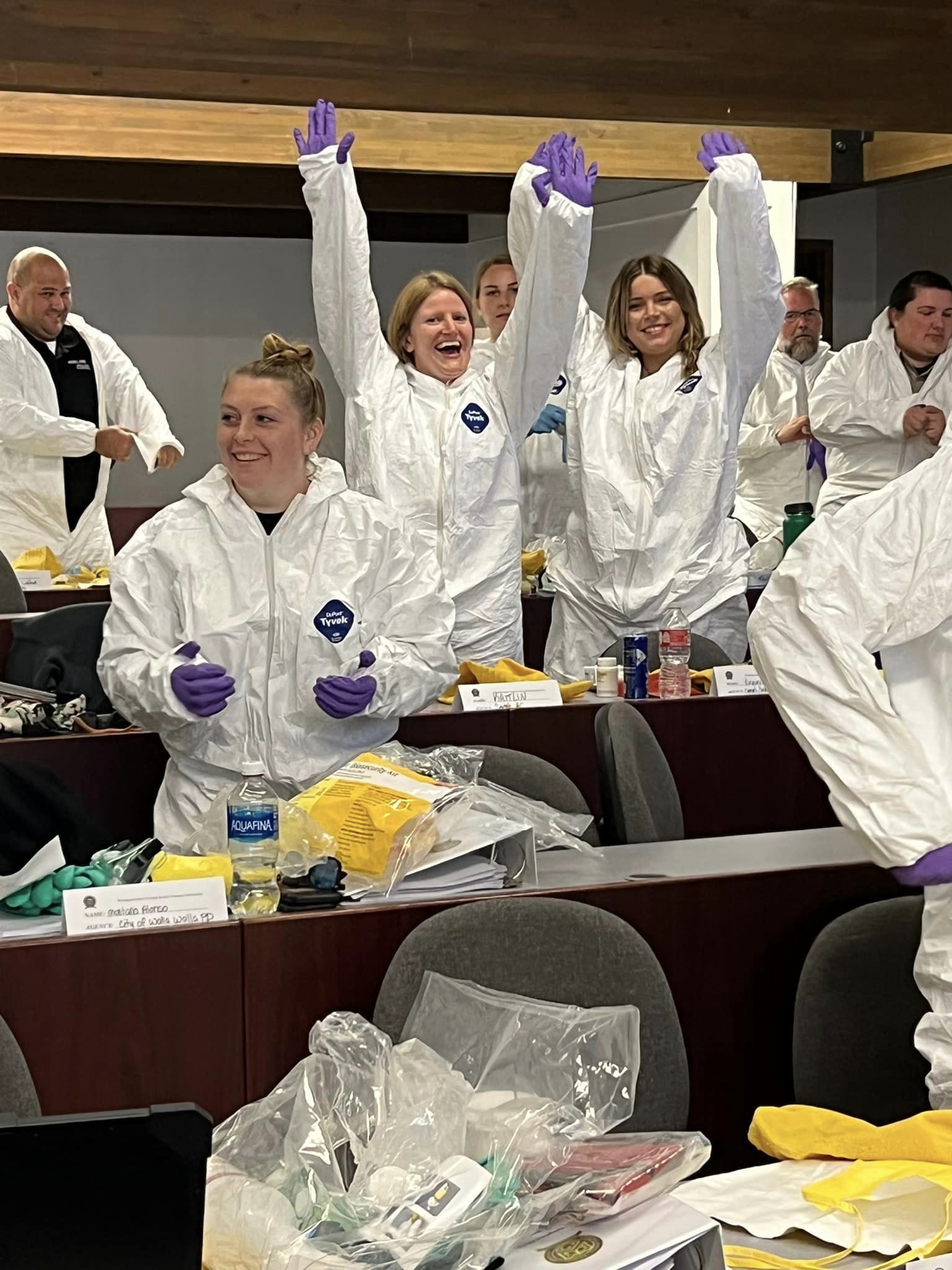 The next Academy will be held March 13th – 24th 2023. Students must enroll and pay through CJTC's website.
The Washington State Criminal Justice Training Commission (WSCJTC) and Washington Animal Control Association (WACA) have partnered together to offer the Animal Control Officer Academy. This 80-hour intensive course is held at the WSCJTC center in Burien, Washington and is specifically designed for Animal Control Officers. Instructors consist of WACA personnel who will cover a variety of topics to satisfy Washington state's Animal Control Officer requirements.
Topics Covered in 80-Hour Course:
Animal Control and Care:
Capture & Restraint
Animal Behavior and Breed Identification
Wildlife Identification & Handling
State & Local Animal Laws
Animal cruelty investigations
Dangerous dog law
Animal Diseases and First Aid
Blood Sports
Traditional Law Enforcement:
Court Room Procedures
Ethics
Crisis Intervention
Criminal Law
Search & Seizure
Warrants
Basic evidence collection
Report writing
Relevant Animal Control Codes in Washington State
RCW Chapter 16.52 – Prevention of Cruelty to Animals
Sections:
RCW 16.52.011 – Definitions and Principles of Liability
RCW 16.52.015 – Enforcement—Law enforcement agencies and animal care and control agencies.
RCW 16.52.025 – Humane societies—Animal control officers.
RCW 16.52.80 – Transporting or confining in unsafe manner—Penalty.
RCW 16.52.85 – Removal of animals for feeding and care—Examination—Notice—Euthanasia.
RCW 16.52.100 – Confinement without food or water-–Intervention by others.
RCW 16.52.200 –Sentences—Forfeiture of animals—Liability for costs—Penalty—Education, Counseling.
RCW 16.52.300 – Dogs or cats used as bait—Seizure—Limitation.
RCW 16.52.340 – Leave or confine any animal in unattended motor vehicle or enclosed space—Class 2 civil infraction—Officers' authority to reasonably remove animal.