Investigating Bestiality: it's a whole different animal.
Animal sexual abuse and exploitation is a Class C Felony in Washington. And that's for good reason – Washington cases have involved animal injury including genital mutilation, child sexual abuse, possession of animal and child pornography, drug and human trafficking, and offenders who travel to and from here specifically to have sex with animals ranging from dogs and horses to dead wildlife.
The focus of this training is to use existing and enhanced skills to investigate reported or suspected incidents involving the sexual abuse of animals. Based on actual cases, this four-hour class will teach you what to look for, how to fully investigate suspected incidents without wasting any time, and how to work with your vet and prosecutor to get the best results in court. 
At the Criminal Justice Training Commission in Burien, WA
Taught by Jenny Edwards, The Chandler Group
0800 – 1200 hours
Wednesday, January 11, 2023
Cost is $50, WACA members with current membership $25
Open to ACO's, LEO's, Veterinarians and Prosecutors.
Cap class at 25 for now until we confirm what our classroom size is.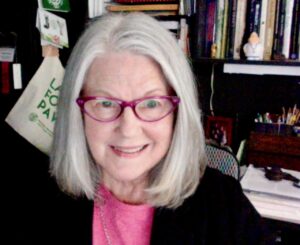 Presenter Jenny Edwards is a field matter expert in zoophilia (sexual interest in animals) and bestiality (sex acts with animals). For nearly two decades, Edwards has worked on countless criminal cases, drafted and testified on legislation throughout the U.S., Canada, France, and England, and is a published author of original research and articles related to deviant sexual interests and acts.
Overview
– What constitutes animal sex abuse and exploitation (ASAE) in Washington
– How sex abuse investigations differ from animal cruelty investigations
– Zoonotic diseases and conditions
– Causes of sexual attraction and abuse of animals
– Links to other criminal or antisocial acts
– The role of pornography
– The rise in zoosadism
Offender profiles and type of acts committed
– Individuals and Couples
– Juveniles
– Serial and online offenders
– "Travelers"
– Mixed offenders
Investigation
– Applicable laws
– Online investigation and working with cybersleuths
– Suspect interviews
– Evidence to look for and where to find it
– What you need from your veterinarian
– Report writing and NIBRS updates
– Managing live and dead evidence
Mock Case Exercise, Q&A